The Global Peace Declaration of Intent was officially handed over to Mr Fabrizio Hochschild Drummond – the United Nations (UN) Under-Secretary-General leading the UN75 campaign – in commemoration of the UN's 75th Anniversary by Mrs Graça Machel, Chair of Global Peace. Mrs Maçhel was joined by the newly appointed Global Peace Ambassadors.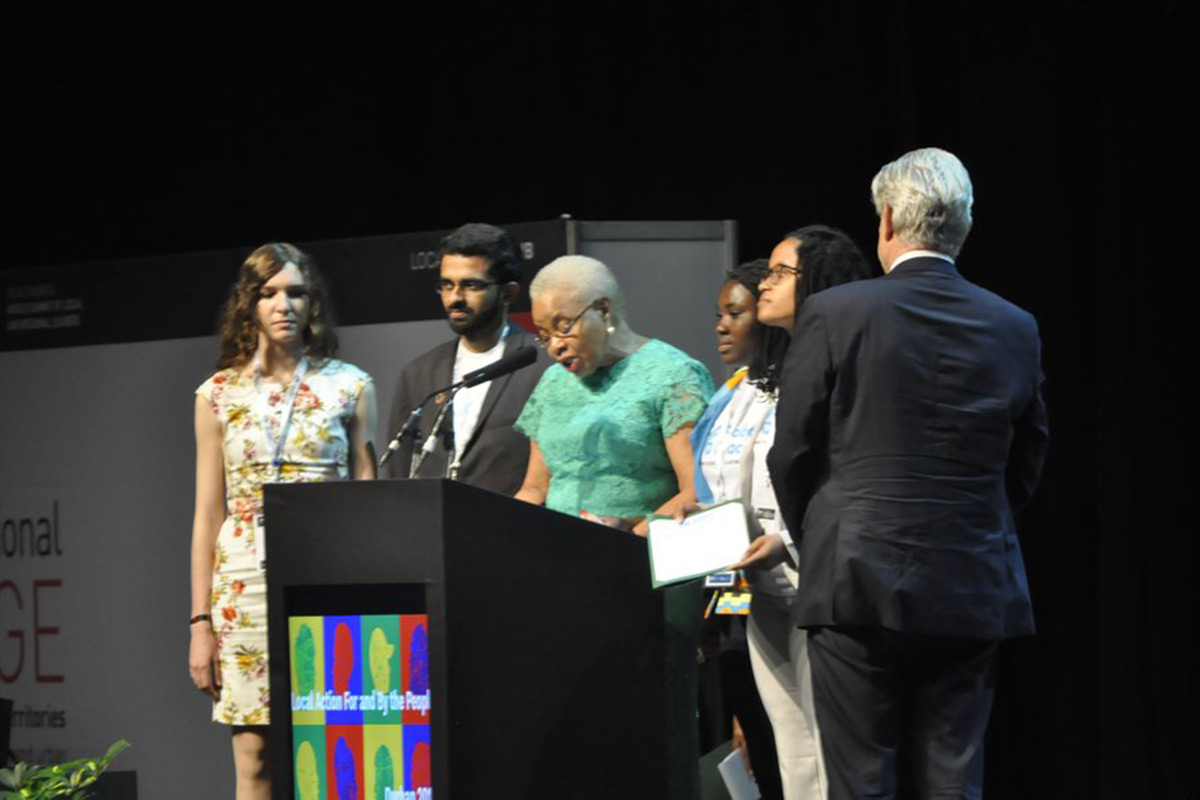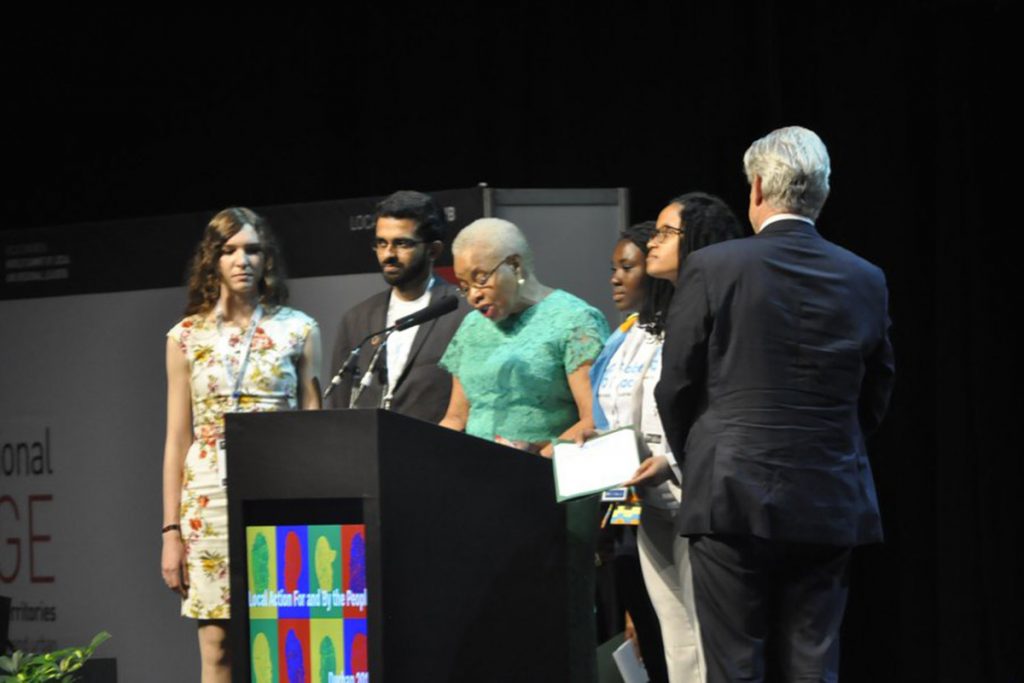 The Declaration was handed over during the opening ceremony of the United Cities and Local Governments (UCLG) World Congress taking place in the Durban International Convention Centre. The opening ceremony was also attended by the Acting President of the Republic of South Africa, Dr Nkosazana Dlamini Zuma, the Mayor of eThekwini, Mr Mxolisi Kaunda, and the President of UCLG, Hon. Parks Tau.
The Global Peace Ambassadors, who represent four continents, Africa, Asia, South America and Europe, were appointed by Mrs Maçhel to their new role in a meeting earlier that same day. The Global Peace Ambassadors are Ms Prisca Amponsah from Ghana, Mr Raghav Ranganthan from India, Ms Tamires Sampaio from Brazil, and Ms Sofia Moschin from Italy.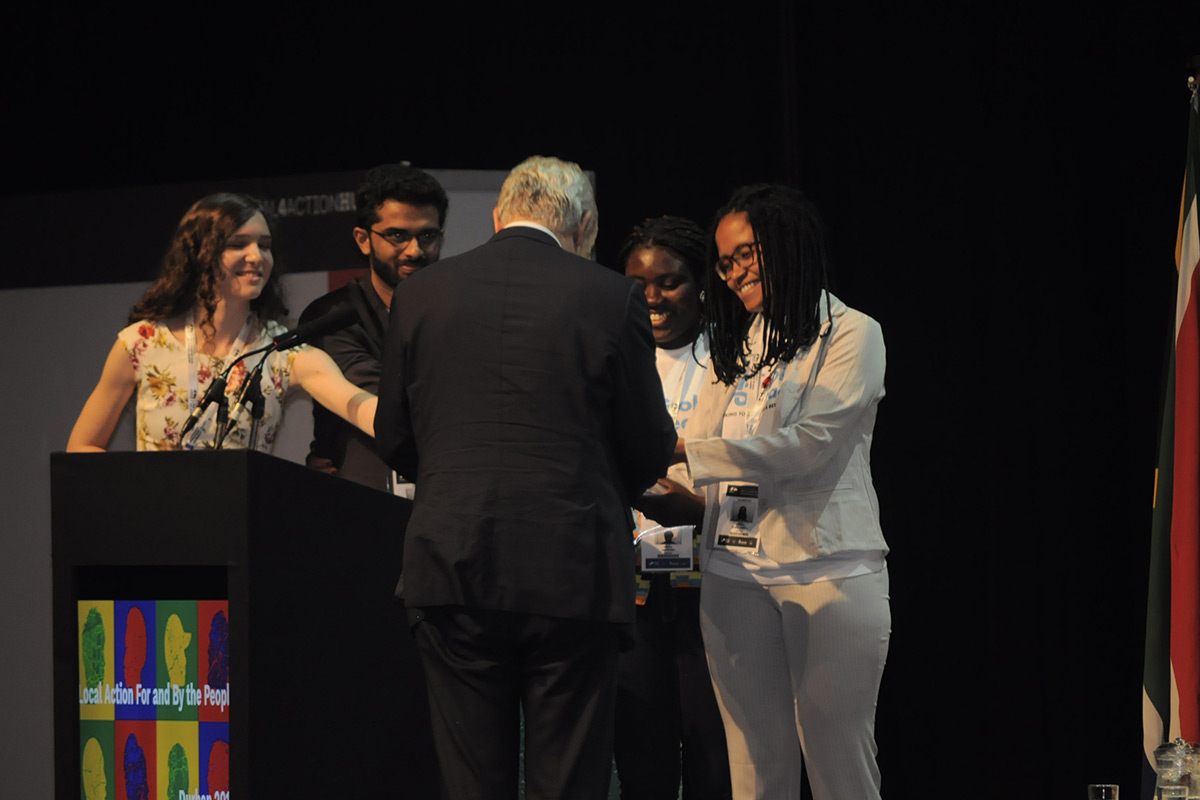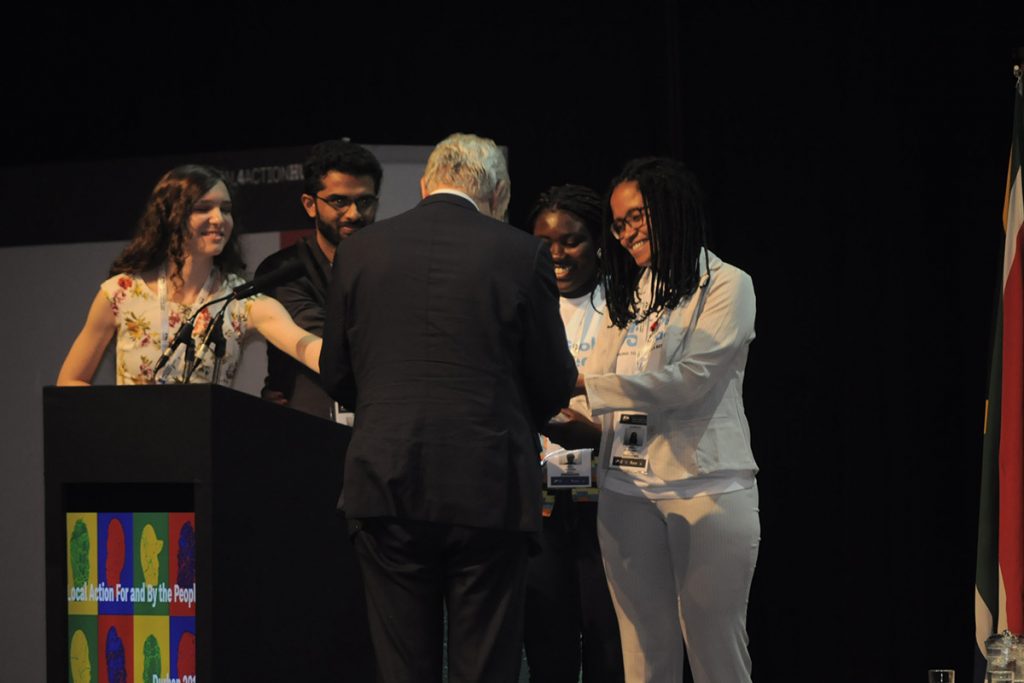 The Declaration of Intent commits Global Peace to hosting 75 IGDs in 2020, tying in with the 75th anniversary of the UN and to feed into the UN Global Conversations. Global Peace will convene these dialogues together with our partners, the UCLG, SDG Action Campaign, Global Citizen, World Federation of United Nations Associations, Millennium Promise, and Junior Chamber International.
Our goal is to build a more equitable and inclusive world, founded on the principles of multi-lateralism. A global order that builds new values, that ends conflict, protects our environment, and shares knowledge for human progress.