On 28 September 2019, Global Peace hosted an Inter-Generational Dialogue (IGD) at the Universite Libre Du Burkina, Burkina Faso.
The IGD brought together a group of decision-makers to take part in a discussion that addressed several local and global issues. The dialogue aimed to generate solutions anchored on the four guiding pillars of Global Peace; to build cooperation, tolerance and shared values, to build inclusive economic growth, to preserve our environment and to promote shared knowledge for human progress. The panelists included Mr Celestin Zongo, expert in Peace and Humanitarian Work, Dr Poussi Sawadogo, a Good Governance and Human Rights specialist, and Mr Francois Ouedraogo, Acting Country Director of International Model Diplomats for Integrated Development (IMDID) Burkina Faso.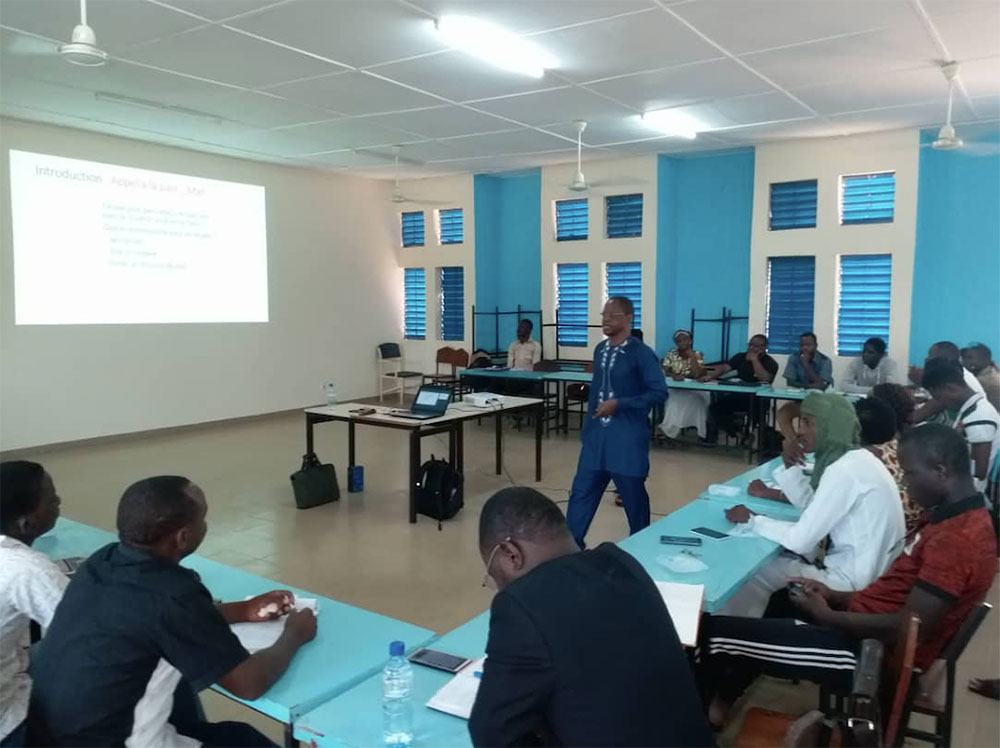 A special thank you is extended to the Universite libre Du Burkina for hosting the IGD at their campus.
If you are interested and committed to building sustainable peace and advancing the SDGS and would like to participate in convening your very own Global Peace Inter-Generational Dialogue, connect with us at globalpeace@accord.org.za. We are calling on National Youth Organisations, NGOs, Universities, Local Government institutions, Students Unions and Schools to join us.