On 24 September 2018, Mrs Graça Maçhel, the chair of ACCORD's Board of Trustees, addressed the United Nations General Assembly at the United Nations in New York, USA, on the occasion of the Nelson Mandela Peace Summit. In her address Mrs Maçhel asked global leaders to put aside their interests and take real action towards the creation of peace. She highlighted the experience of ACCORD working in Africa over the past twenty-five years, and that the lessons gained from ACCORD have been used to establish ACCORD's new initiative, Global Peace.
The Nelson Mandela Peace Summit offered an opportunity for world leaders to renew their commitment to global peace, conflict prevention, conflict resolution, peacebuilding, the promotion and protection of human rights and to long-term development initiatives, as called for by the Secretary-General.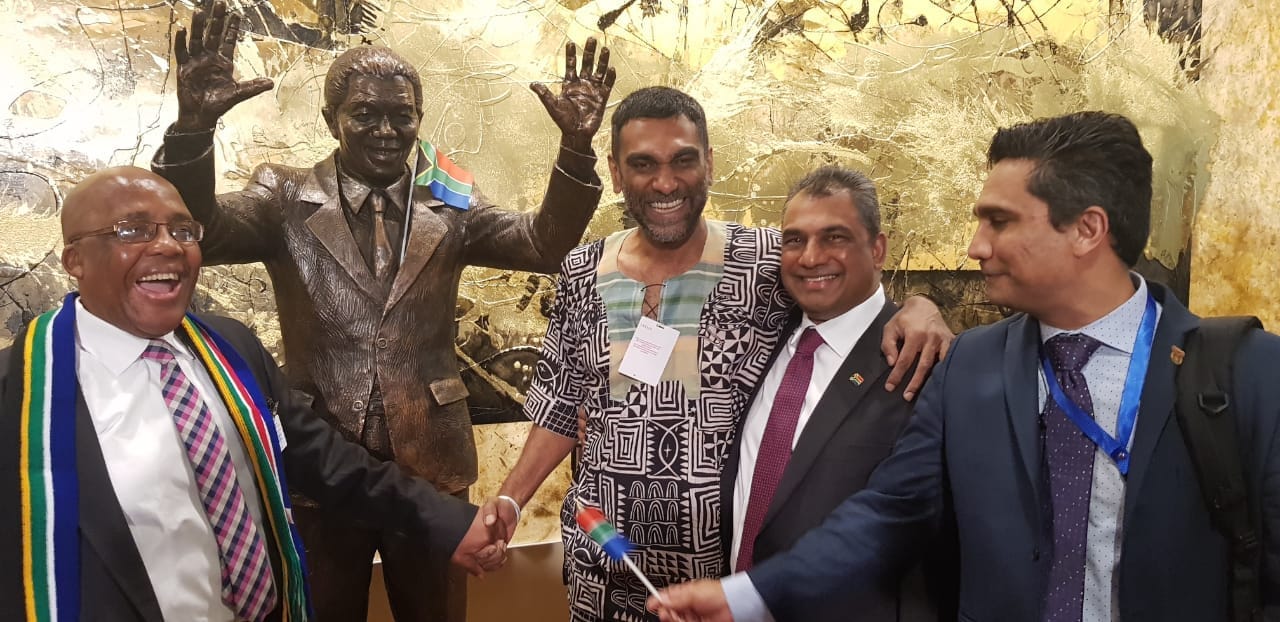 Prior to the Summit the President of South Africa, H.E. Cyril Ramaphosa, unveiled a statute of Nelson Mandela as a present from South Africa to the United Nations. In attendance at the unveiling was Mrs Graça Machel, as well as the Founder and Executive Director of ACCORD, Advocate Vasu Gounden.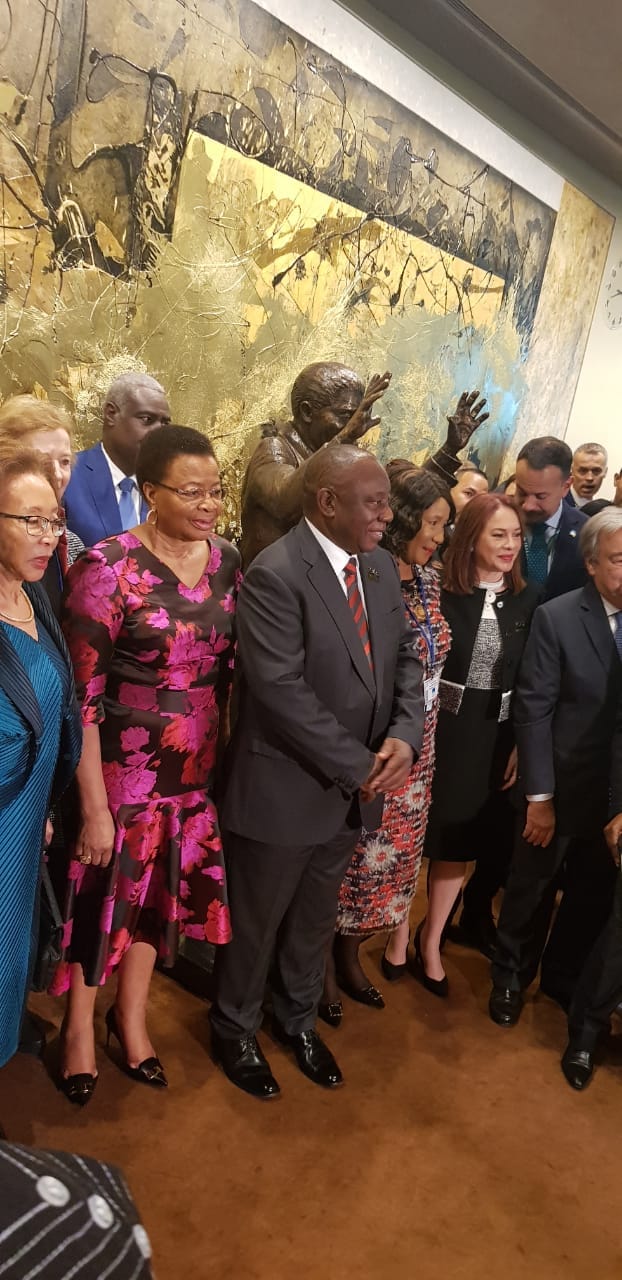 On 27 July 2018  H.E. President Cyril Ramaphosa, together with Mrs Graça Machel, officially unveiled the logo of Global Peace at the lunch that President Ramaphosa hosted for the twenty two Heads of State and Government and their delegations attending the BRICS Outreach Summit in Johannesburg, South Africa.