As the United Nations (UN) General Assembly comes to a close this week, the events that have attracted the most media and international attention, have been young changemakers. From the likes of Greta Thunberg leading the #Fridaysforfuture Climate action events globally to Autumn Peltier rallying the cry for her fellow indigenous communities. Young leaders have raised the emergency flag calling on governments across the world to take more action on some of the most pressing issues facing the world. UN Secretary General, Antonio Guterres has made an urgent plea for the 'Decade of Action' to deliver the SDGs by 2030. The true inspiration, however, has come from young women and men across the world and their engagement and action on some of the SDGs such as climate change, health and well-being, poverty alleviation. Throughout the week, Global Peace partner, SDG Action Campaign was part of the SDG Action Zone team hosting a series of events that what people across the world are doing to #Act4 SDGs.
Below we've identified some of the amazing young leaders who were part of the SDG Action Zone during the #UNGA week sharing the amazing work that they are involved in: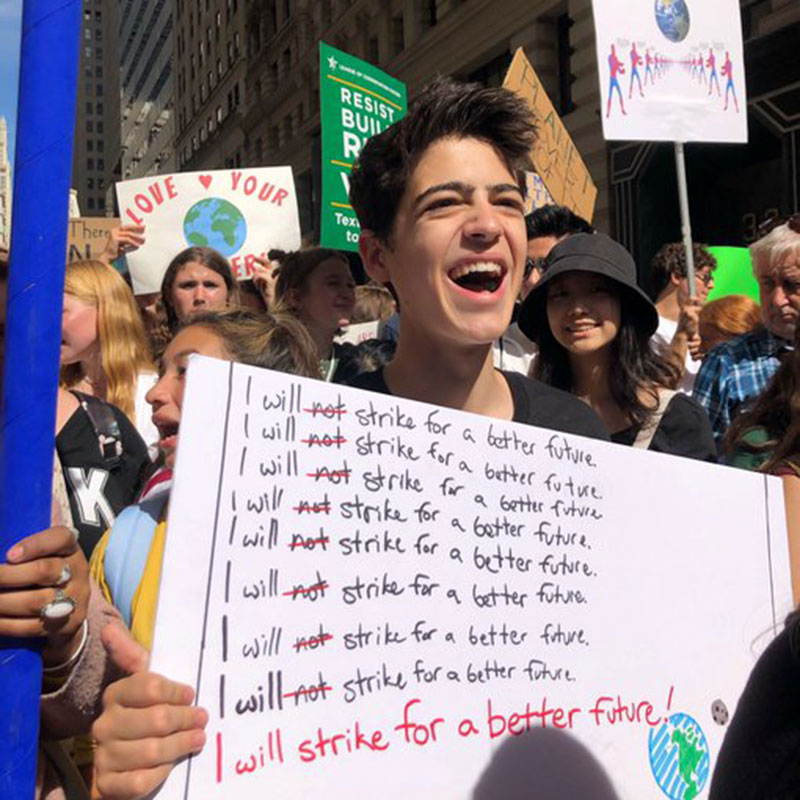 Joshua Rush – USA
Joshua Rush is an actor and climate activist. At the UN Youth Climate summit, Rush gave an impassionate speech and suggested a solution to bringing down global climate emissions. A "carbon tax" to be imposed on countries that contribute to the growing crisis. This will allow for multi-sectors to be held accountable for their actions and carbon footprints.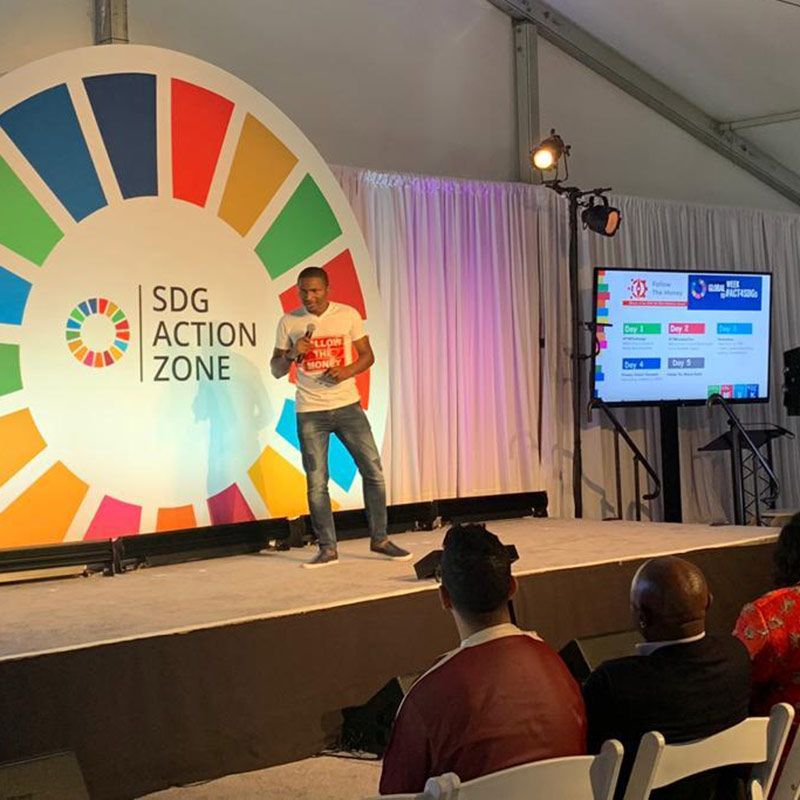 Hamzat Lawal – Nigeria
Lawal is an activist from Nigeria who has led a coalition against anti-government corruption practices. At the UN SDG Action Zone, Lawal took the stage to discuss his organization iFollow The Money.  It is a network of grassroots citizens who are dedicated to tracking government and international aid spending. The aim is to ensure transparency between the government and its citizens.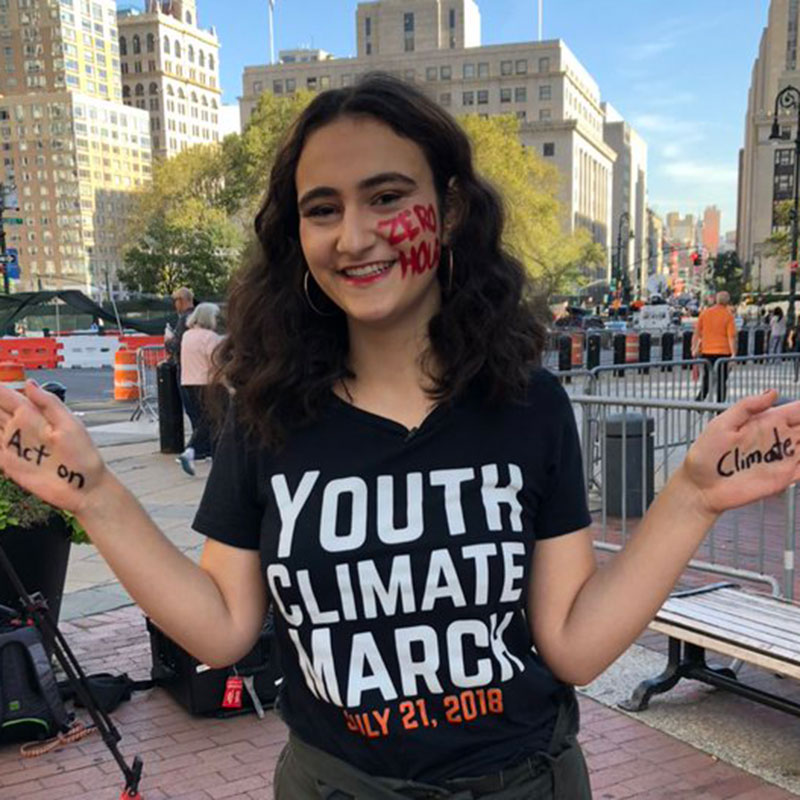 Jamie Margolin – USA
Climate activist and founder of the youth led movement Zero Hour. Margolin addressed the UN Youth Climate Summit and introduced the idea of training 2000 Climate Ambassadors across the world by the end of 2020.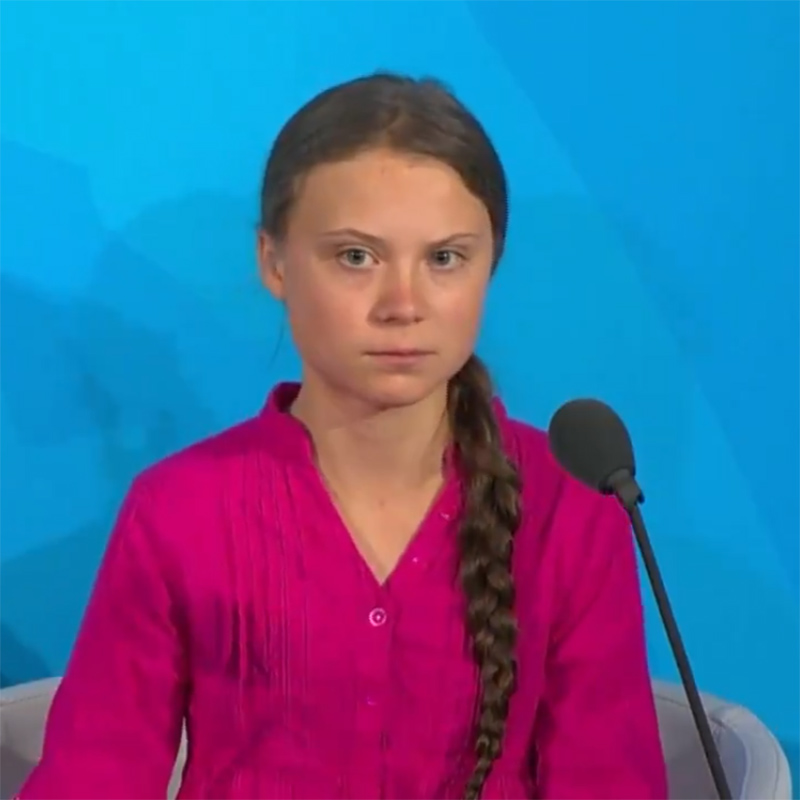 Greta Thunberg – Sweden
Environmental activists leading global climate strikes across the world with her #FridaysForFuture protests. Greta has addressed the UN Climate Summit and has drawn attention to the urgency of inaction by governments around the world to address the ever growing climate emergency she has stressed on numerous occasions.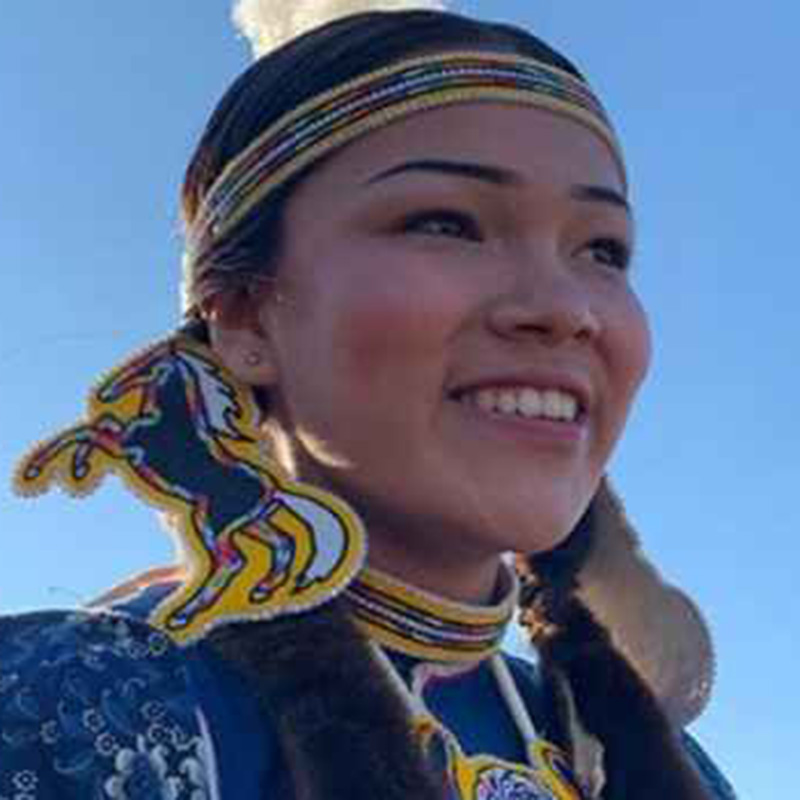 Autumn Peltier – Canada
An Anishinaabe activists from the Wikwemikong First Nation who addressed world leaders at the United Nations to advocate for clean water for all First Nation communities in Canada.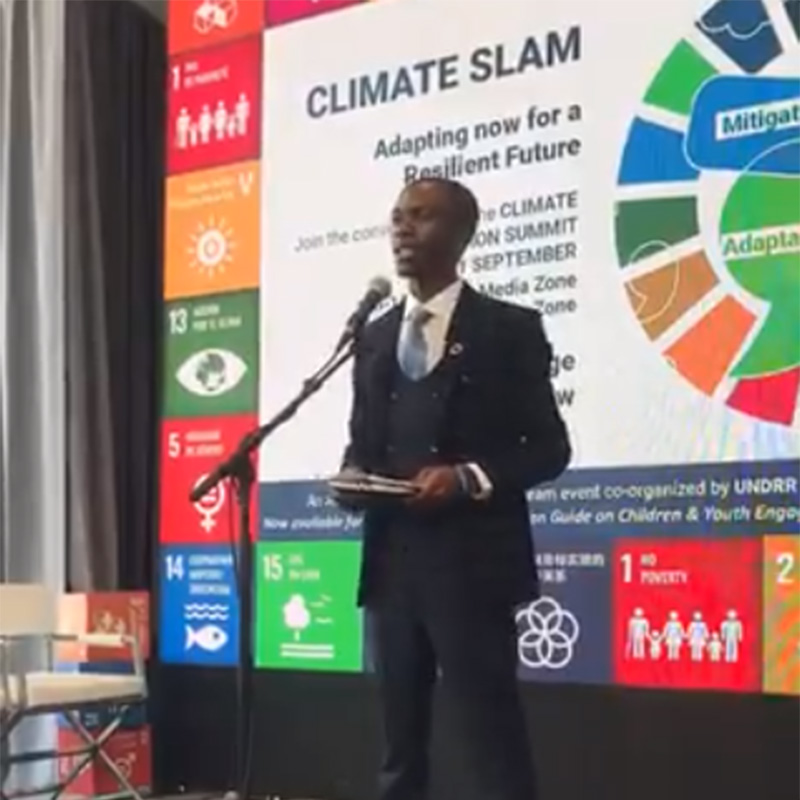 Barth Mwanza – Zimbabwe
Real Food Systems (RFS) Youth Ambassador addressed the UN Youth Summit by sharing his experiences of young people 'rising from the ashes of Cyclone Idai' in Tongogara refugee camp, Zimbabwe.