On 30 July 2019, Founder of Global Peace, Dr Vasu Gounden attended the Japan SDG Action Forum that took place at the UN University Headquarters in Tokyo.
The Japan SDG Action Forum was a one-day event hosted by the UN SDG Action Campaign in partnership with the Japan, UN Development Program and brought together key SDG stakeholders from around the world including the national government, local government, multilateral organisations, the private sector, youth groups, civil society, academia and media. The forum aimed to inspire collaboration and action towards achieving the UN Sustainable Development Goals (SDGs). The event provided the opportunity for inputs on an international level, as well as for participants to present new methods and innovative tools to further action in Japan and collaboration between Japanese SDG actors.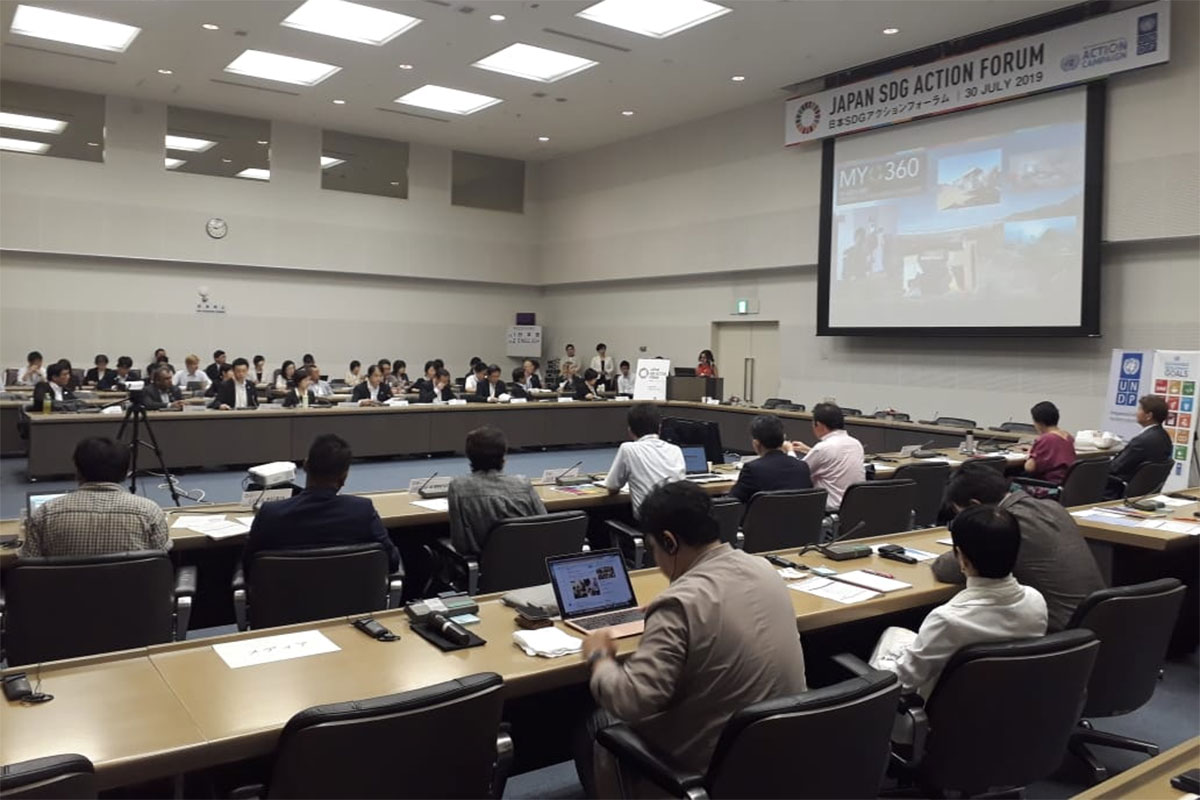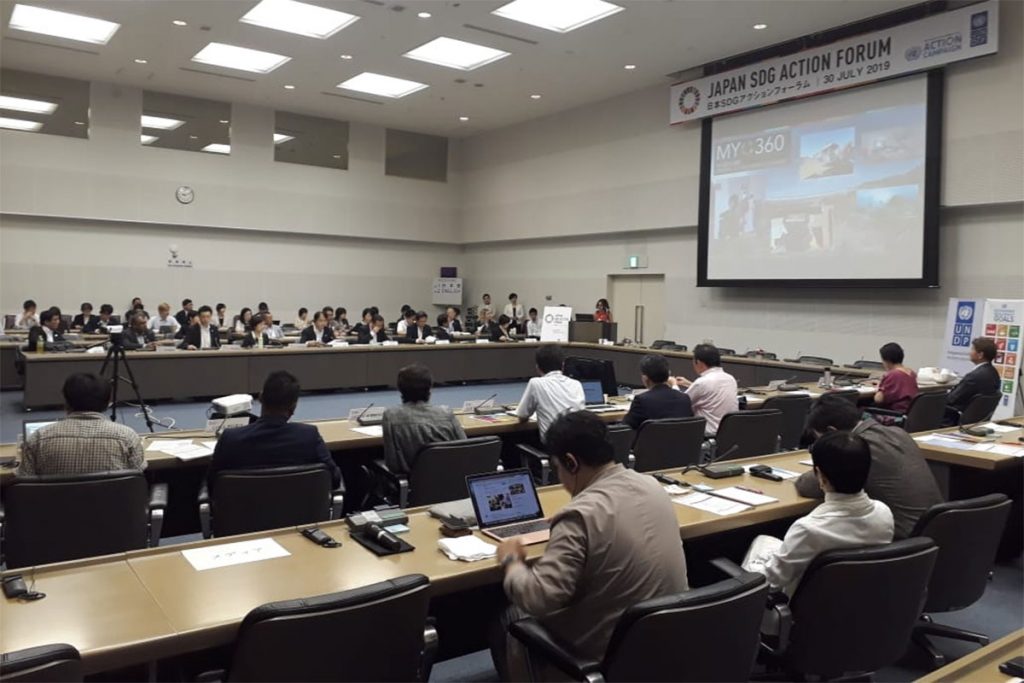 In supporting the implementation of the SDGs towards achieving the UN 2030 Agenda, Global Peace, has partnered with the SDG Action Campaign and its MYWorld Survey as part of the Global Peace Inter-Generational Dialogues (IGDs) being convened around the world.
Along with fellow panellist Risky Ashar Murdiono, ASEAN SDG Advocate, Dr Gounden addressed the MYWorld 2030 session focused on Empowering Citizens Voices, Mobilising Action and Developing Creative Communication Campaigns. Dr Gounden highlighted the key objectives of Global Peace, linking its four guiding pillars to the aim of the SDGs, which is to create an inclusive and more sustainable world. In keeping with the momentum of our IGDs, Dr Gounden also emphasised the importance of localising action and showcased our most recent IGD that took place in Yokohama during the annual JCI Summer Conference.
Global Peace looks forward to continuing its support and advocating for the SDGs in its upcoming Inter-Generational Dialogues.