On Friday, 19 July 2019, Global Peace, represented by its Founder, Dr Vasu Gounden, attended the Peace Ceremony at the Hiroshima Peace Memorial Park in Japan.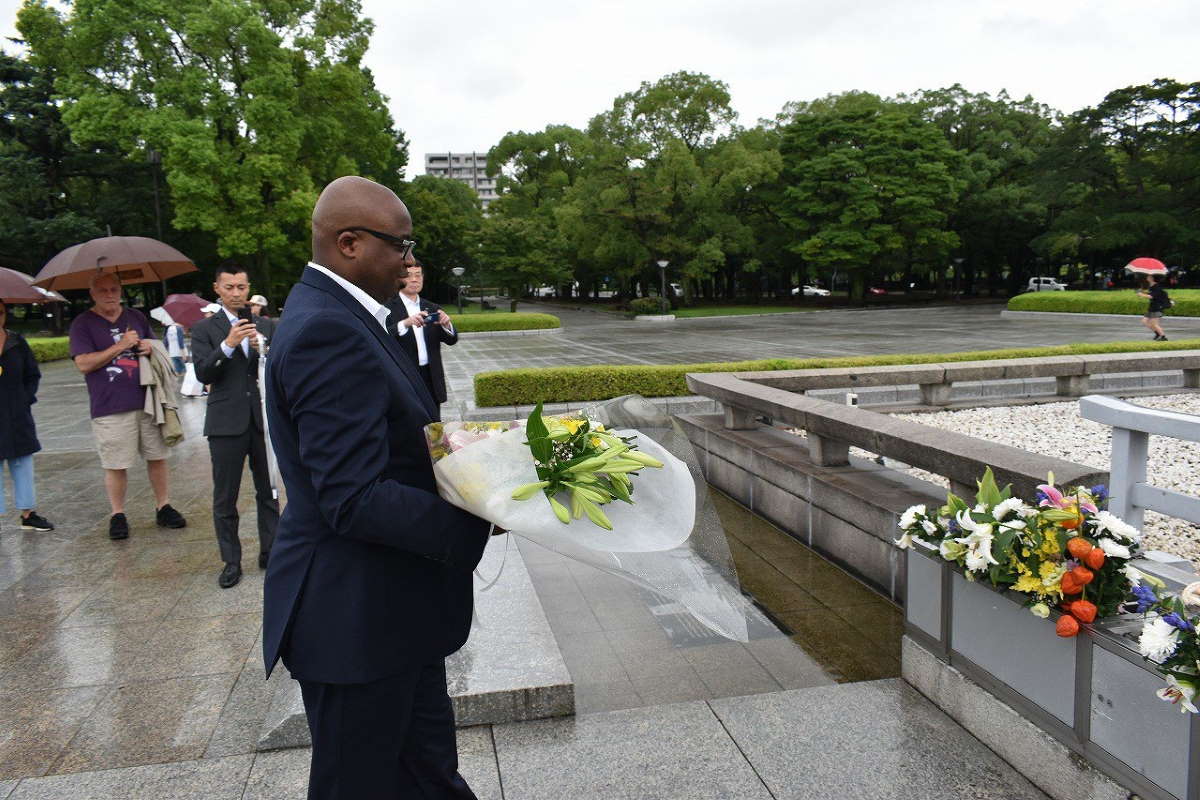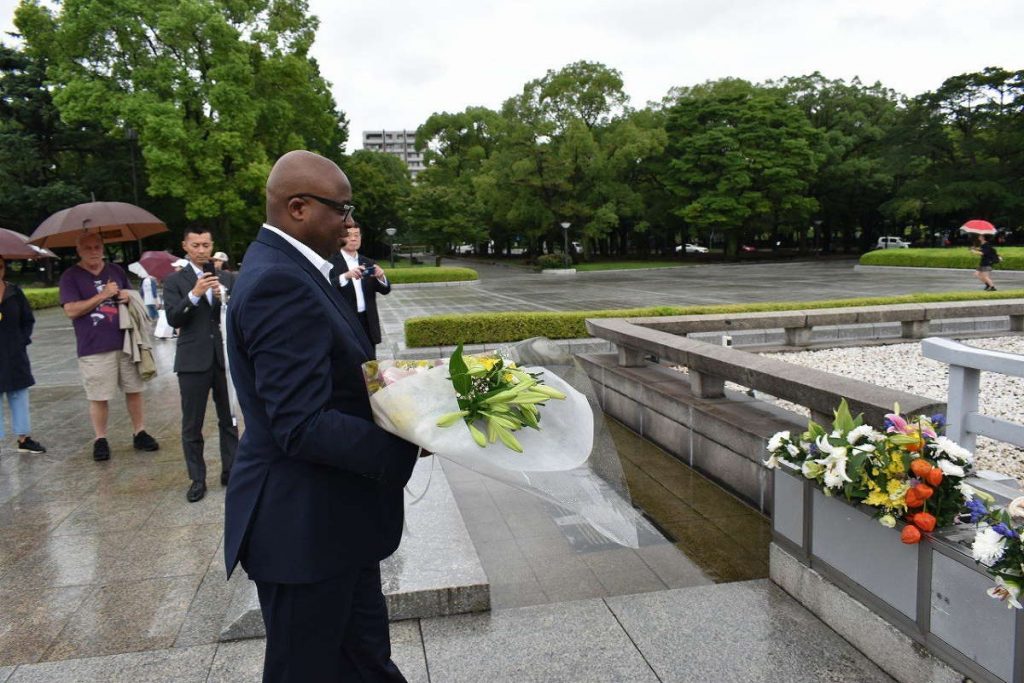 Junior Chamber International (JCI) Hiroshima, JCI Secretary General Mr Arrey Obenson and JCI President Mr Alexander Tio together with Mr Hidehiko Yuzaki, the Governor of Hiroshima, and His Worship Mr Kazumi Matsui, the Mayor of Hiroshima hosted the peace ceremony. The ceremony was held in honour of local leaders and their continued commitment to peace, recognising the resilience of Hiroshima as an international symbol of peace. In paying respects to the victims of war and violence, a floral tribute was placed at the memorial during the peace ceremony.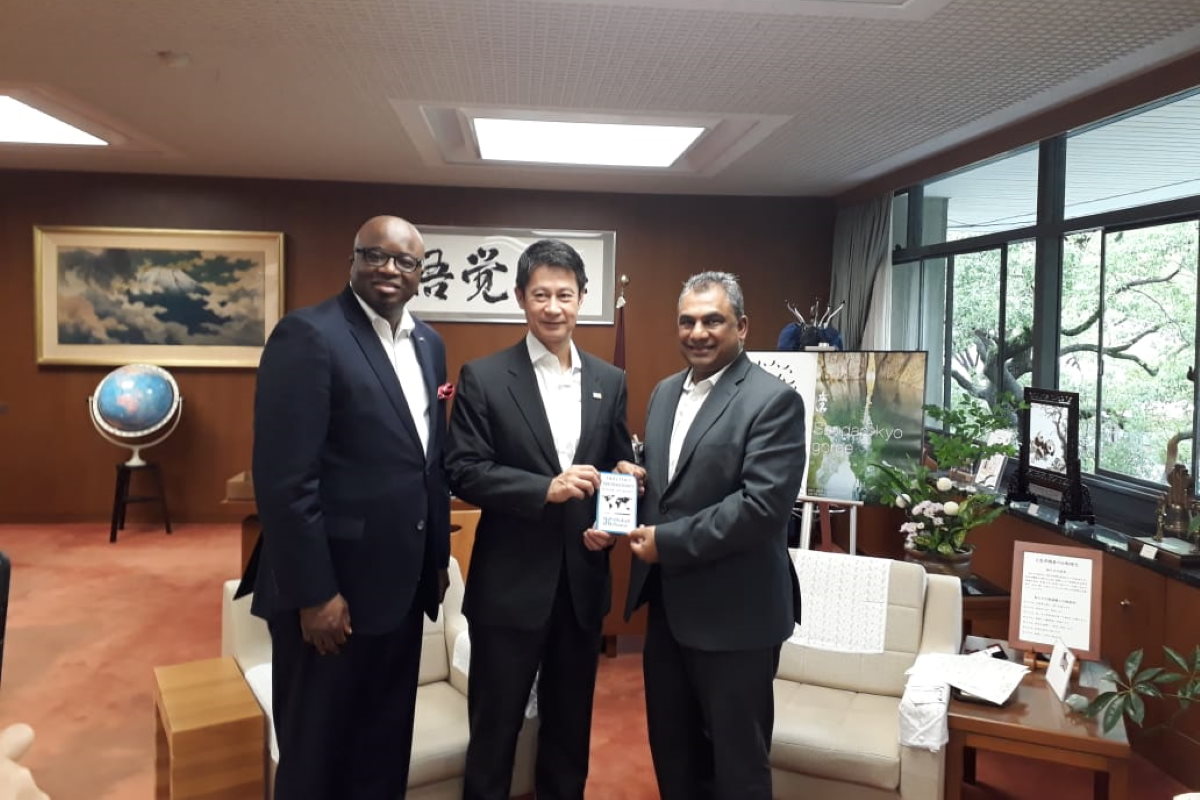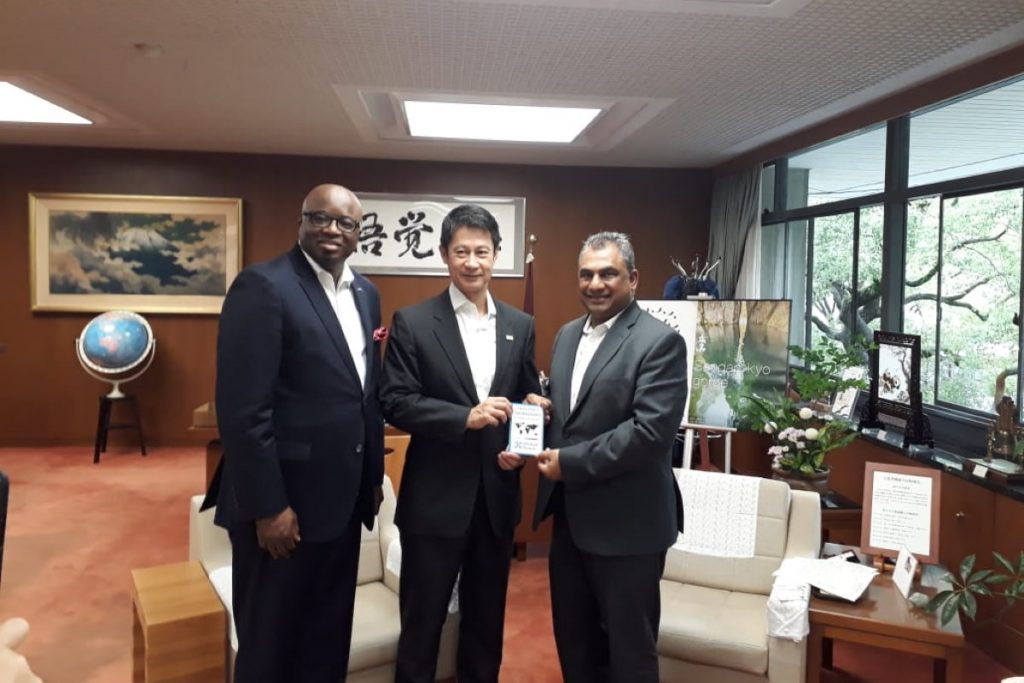 The ceremony reflected on the efforts by the City of Hiroshima to contribute to peace globally, noting that Hiroshima plays an instrumental role in the World Conference of Mayors for Peace, who are working towards the worldwide abolition of nuclear weapons through global solidarity and solving global issues such as poverty and human rights abuses. Dr Vasu Gounden, used the visit to share the vision of Global Peace to both the Governor and Mayor of Hiroshima recognising the synergies in the City's mission.
Global Peace and its partner, JCI hope to encourage young people to be advocates for peace, and to be inspired by the history of Hiroshima which has made peace its core purpose.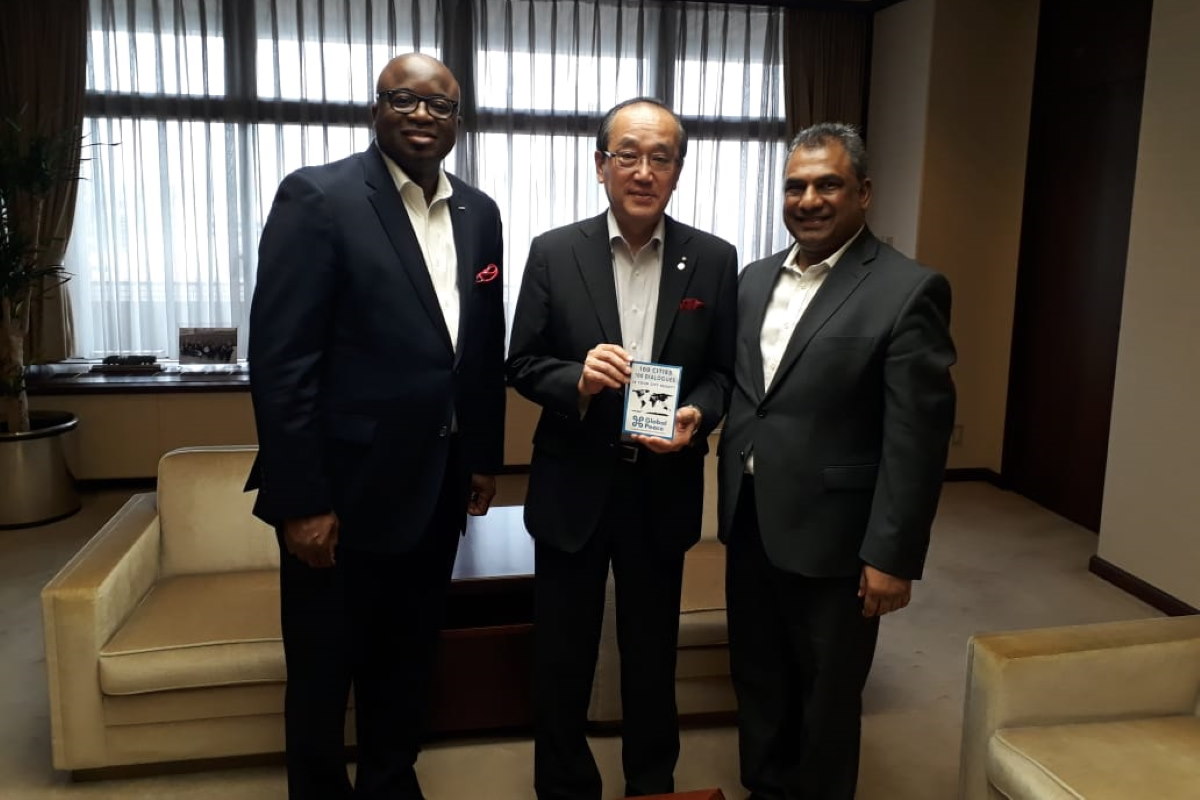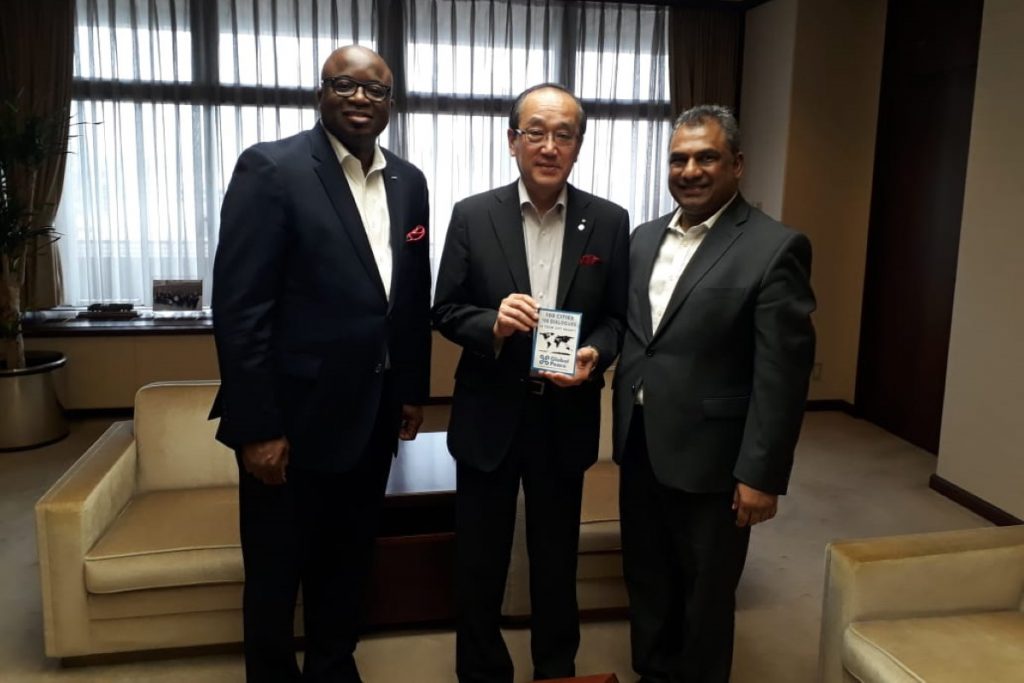 Read the JCI Article here.