Joined by more than 100 participants from civil society, academia, government and youth leaders, Global Peace convened an Inter-Generational Dialogue (IGD) at the Durban Girls High School in its home city of Durban, South Africa on 15 October 2019.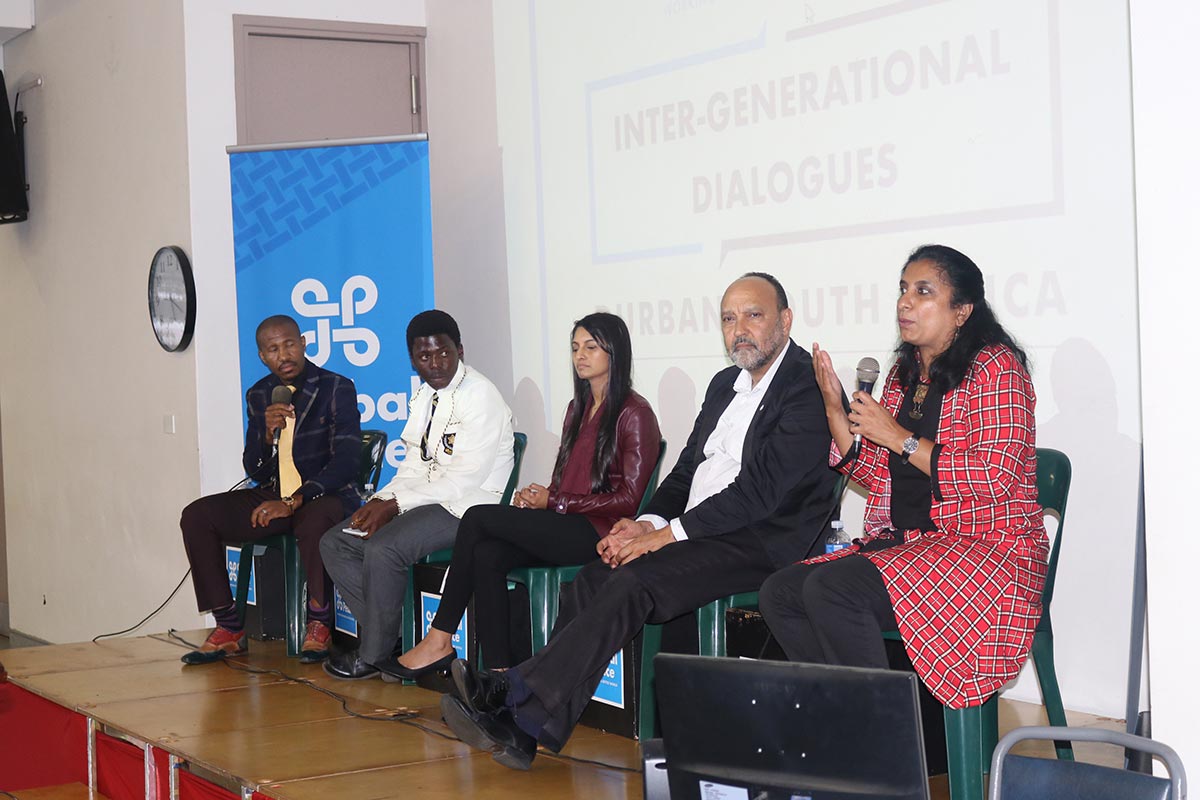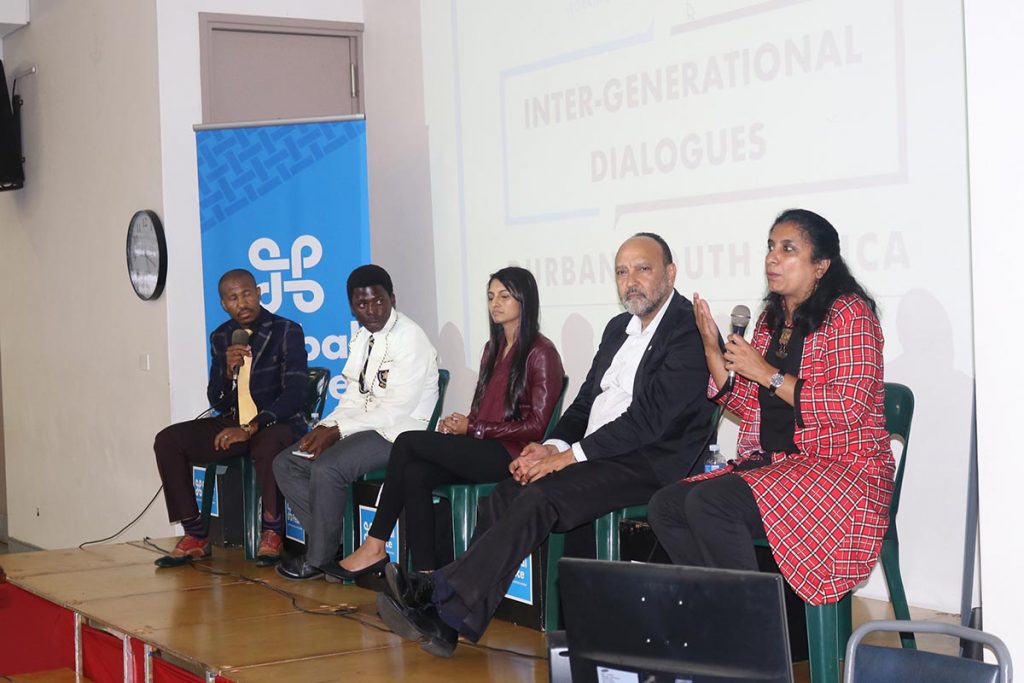 The dialogue tackled an array of local and global challenges with the aim of generating concrete solutions for how, collectively, people can be empowered to make a difference going forth. The discussion was facilitated by Thabang Mofokeng, Chair of the Environmental Affairs Forum at the Durban Chamber of Commerce & Industry Council, who challenged the panel with questions connecting the global to the local. speakers included Prof Urmilla Bob, University Dean of Research & Full Professor in Geography at the University of KwaZulu-Natal, Eric Apelgren, Head: International and Governance Relations at the eThekwini Municipality, Aurelia Albert, Chief Executive Officer of Innovate Durban, and Banoyolo Sicwebu, Mayor of the Durban Youth Council 2019.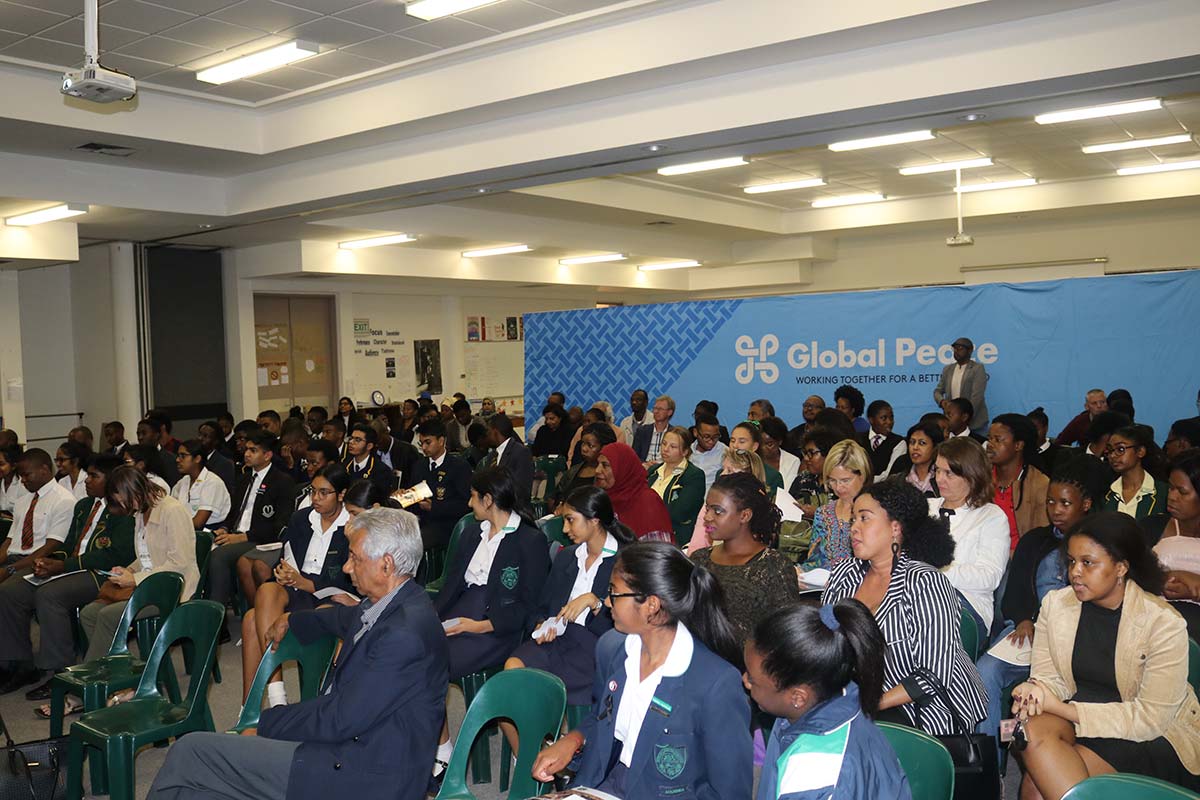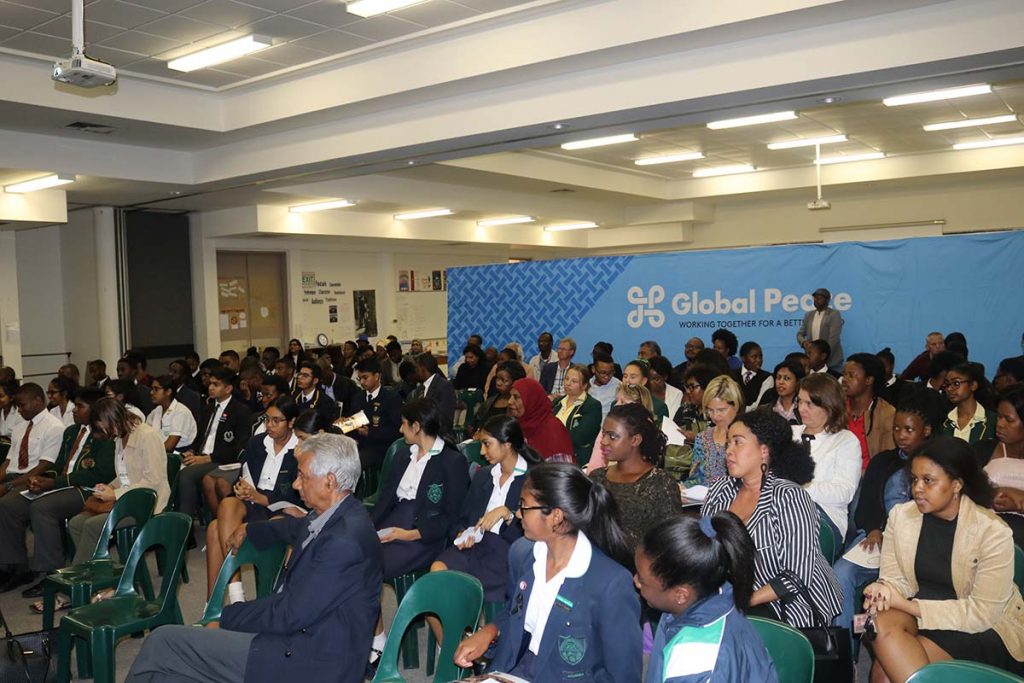 The panel engaged on topics pertaining to the 4th Industrial Revolution citing the growing concerns over job loss, the lack of skills development both at a local and national level and the challenges with the education system to equip youth to meet the wave of new jobs specs that has been highlighted previously by the World Economic Forum's 2018 Future of Jobs report. Also, on the topic of globalization, the panel focused on the prospects globalization in opening Africa up to international trade but equally reflected on its negative consequences especially for South Africa and Africa which has wealth of resources yet remains a hub for poverty and stark levels of inequality. The Q&A session allowed for a vibrant discussion to take place with young leaders challenging the panel with questions that ranged from, 'what would you do if you were president for a day?' to, 'Does globalization give way for first world countries to exploit third world countries?' Other questions included, 'Is it viable to change the veto system of the United Nations to ensure more efficiency as a multi-lateral body?' and 'How do we incorporate the use of the 4th Industrial Revolution and Artificial Intelligence to fit into the context of problems facing South Africa.' The types of questions posed to the panel and level of engagement by the youth reflected their eagerness to have their voices heard and concerns raised as young people want these platforms to be able to share their own insights and the Global Peace Inter-Generational Dialogue provides youth with the space for such discussions by not only including them as participants but also having them share their voices.
Global Peace thanks the Durban Girls' High School for their support to the Dialogue and in helping us ensure that a dynamic Global Peace IGD was held in Durban – home to the Global Peace Secretariat.